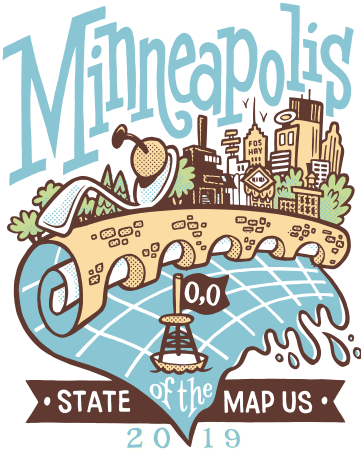 Schedule & Program
Thursday
, 5th September
Summary & Social Events
Arrive in Minneapolis on Thursday to meet with fellow mappers in the afternoon and get ready for the opening bright and early the next day.
Friday
, 6th September
Summary & Social Events
Registration in the morning at McNamara Alumni Center. Get here early to pick up your badge, t-shirt, and to find a seat for the start of the program. Sessions and workshops will occur throughout the day. Hear from your fellow OpenStreetMap community members about what they're working on. Lunch will be provided!
Saturday
, 7th September
Summary & Social Events
Get ready for another great day of talks. Registration will still be open if you're just getting in. Lunch is provided on Saturday as well.
Join us Saturday evening for a fun social event! We'll have beverages of all types, appetizers, and some time to spend with the OpenStreetMap community.
Sunday
, 8th September
Summary & Social Events
Stick around on Sunday for morning sessions, workshops, and the closing session.